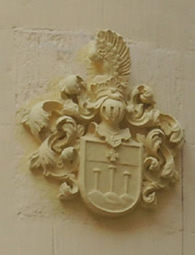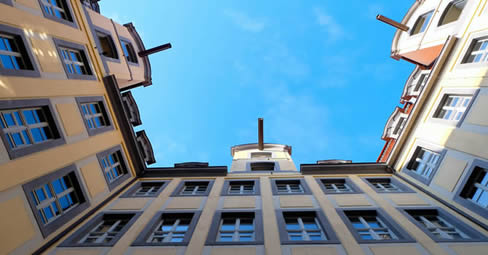 History
Traditionally at times of the oldest trade fair in Germany Leipzig's city center turned into a huge trading place which attracted traders from all over the world. Inside the passages and "Messedurchgangshöfe" products were stored, presented and sold. Additionally, they were utilized as residences. Goods were piled up, corners were crowded with businessmen, traders, money changers and even rubbernecks.

The courtyard of the town major, Gottfried Barthel, who himself traded colors and colonial products, contained multiple chambers and storage rooms. On several floors they bargained and traded, they discussed business and made new contacts. And the place where the contracts would be properly concluded with a freshly poured beer was Gasthaus Barthels Hof.

The architect George Werner reconstructed Barthels Hof as banking and trading house on behalf of Gottfried Barthel (1747-1750). It is the oldest baroque "Durchgangshof" in Leipzig and is ranked among the most significant sights of town. The restaurant "Gasthaus Barthels Hof" that is located here is known for its regional cuisine and its great tradition.